I received a couple blog awards that I accepted way too long ago.
It's been SOOOO stinkin' hot here in Indy the last few days that I've been stuck inside, so I decided it was a good time to do some blog catch up. And one of those things is accepting these gracious awards!!
Tracy at The 2010's Housewife gave me the Sunshine Award!! Although it's taken me for.ev.er to accept, I absolutely appreciate her kindness in giving me this award!!
Here is what I found about The Sunshine Award.
The Sunshine Award is awarded to bloggers whose positivity and creativity inspires others in the blog world. I'm happy to pass it on to a few of my favorite bloggers.
• Put the Logo on your sidebar, or within a post.
• Pass the award onto 12 Bloggers
• Link the nominees within your post.
• Let the nominees know they have received this award by commenting on their blog.
• Share the love and link to the person from whom you received this award
Soooo....without further ado. The 12 Bloggers I am passing this award onto are:
Thank you so much Tracy for giving me this award!!
You can visit Tracy's blog here: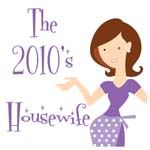 *************************
Ok, the next one is just down right embarrassing to admit.....
Beth at My Serendipity gave me the Stylish Blogger Award in FEBRUARY!!
I'm SOOOO sorry Beth! My daughter would tell you this is common for me. I always have the best intentions, but I am extremely forgetful and then get too much on my plate, then my brain does a data dump....but thank goodness my email doesn't. ;)
Anywho....it's really, really, REALLY late...but THANK YOU BETH!! :)
I am supposed to list 7 things about myself to help you get to know me better. Then pass this award on to 15 inspiring other blogs..which is the difficult part! Not that there aren't 15 inspiring blogs that I follow but because there are sooooo many blogs I love and follow!
Now for the 7 totally random things about myself:
1. I am completely addicted to magazines! Home decor magazines that is. I have them stashed all over my house....under the bed, in baskets, on shelves, etc. "Do It Yourself" is my favorite, but I have PLENTY more. And I actually know when my addiction started........
2. My mom died of breast cancer when I was 10 years old. My dad was quite the redneck who knew nothing about raising little girls...and my Granny didn't know much more. Magazines like Cosmopolitan and Glamour became my go to for make-up, style, and all-things-girly tips. I had years worth, lined in date order in my closet for as long as I can remember. (Now you know why I'm so messed up! LOLOL) ;)
3. I'd LOVE to be a writer someday! I'd love to write for, I know you're going to be shocked, a design magazine. :) I'd also love to write a comedy book about my
crazy childhood.
4. My favorite place in the entire world is the Amalfi Coast in Italy!!
5. Given the alternative, I'd rather sit by the pool than sit on the beach. I hate the feeling of the sand on my skin...which is strange given I was born and raised in Florida! My ultimate choice would be to sit by a pool while looking at the beach. :)
6. I actually enjoy getting older. For one, given my mom and dad's early deaths, I consider getting older a privilege. I mean, consider the alternative...dying early? I'll pass. Two...as I age, I get more and more comfortable with who I am! There is so much peace in that.